Dirt Rider . Net Text Version Home

Pages: 1

---
TDC Valve Adjust Procedure for YZ450F
(Click here to view the original thread with full colors/images)
---

Posted by: skos---------------------

TDC Valve Adjust Procedure for YZ450F 2006

I open up the valve cover and am trying to find TDY. It appears the last guys did not care how they put the timing chain back together because marks/dots do not line up.

I have 3 vertical marks I can see in the timing hole. I assume I use the middle one. Does this look correct to you guys. I have the timing mark in the middle. My manual shows only 1 mark.

Also if this is correct, then it appears my cams look incorrect. They are both facing out but at different angles.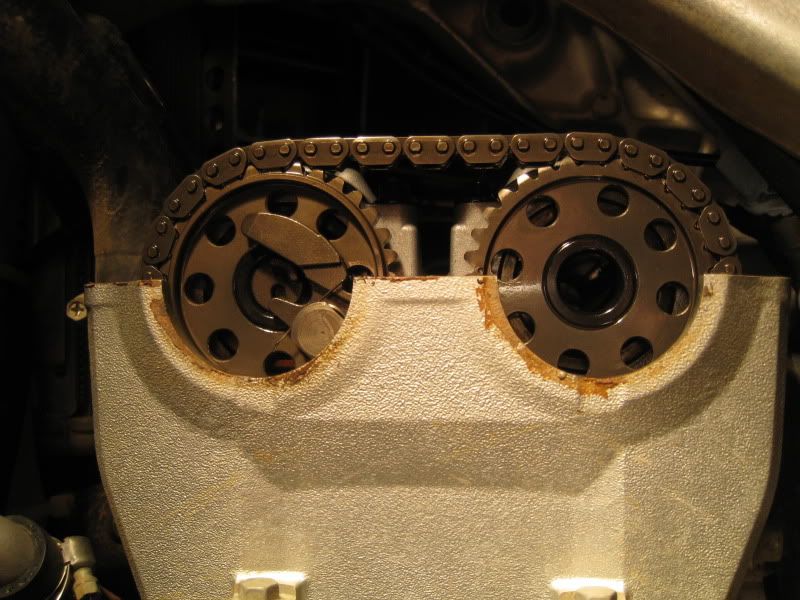 http://i112.photobucket.com/albums/...justcamsout.jpg
---

Posted by: skos---------------------

It appears from the lack of responds that this is a tough one. I am posting the answer.

My pic shows the correct position for TDC with the cams facing "away from each other". There are three marks on the flywheel, two of them connected together by a line to make a wide "H"; the last mark is TDC. They dont specify that in the manual. My manual shows only 1 mark

If you have any questions let me know. You can also download the manual free here:

http://www.yamaha-motor.eu/eu/servic...als/index.aspx


---

Posted by: miatalaw4u---------------------

On an older honda you have 3 marks. One for TDC one as a timing mark and one for setting the points. I don't know if that helps.


---
Text Version Home


vBulletin Copyright ©2000 - 2013, Jelsoft Enterprises Limited.
vB Easy Archive Final ©2000 - 2013 - Created by Stefan "Xenon" Kaeser